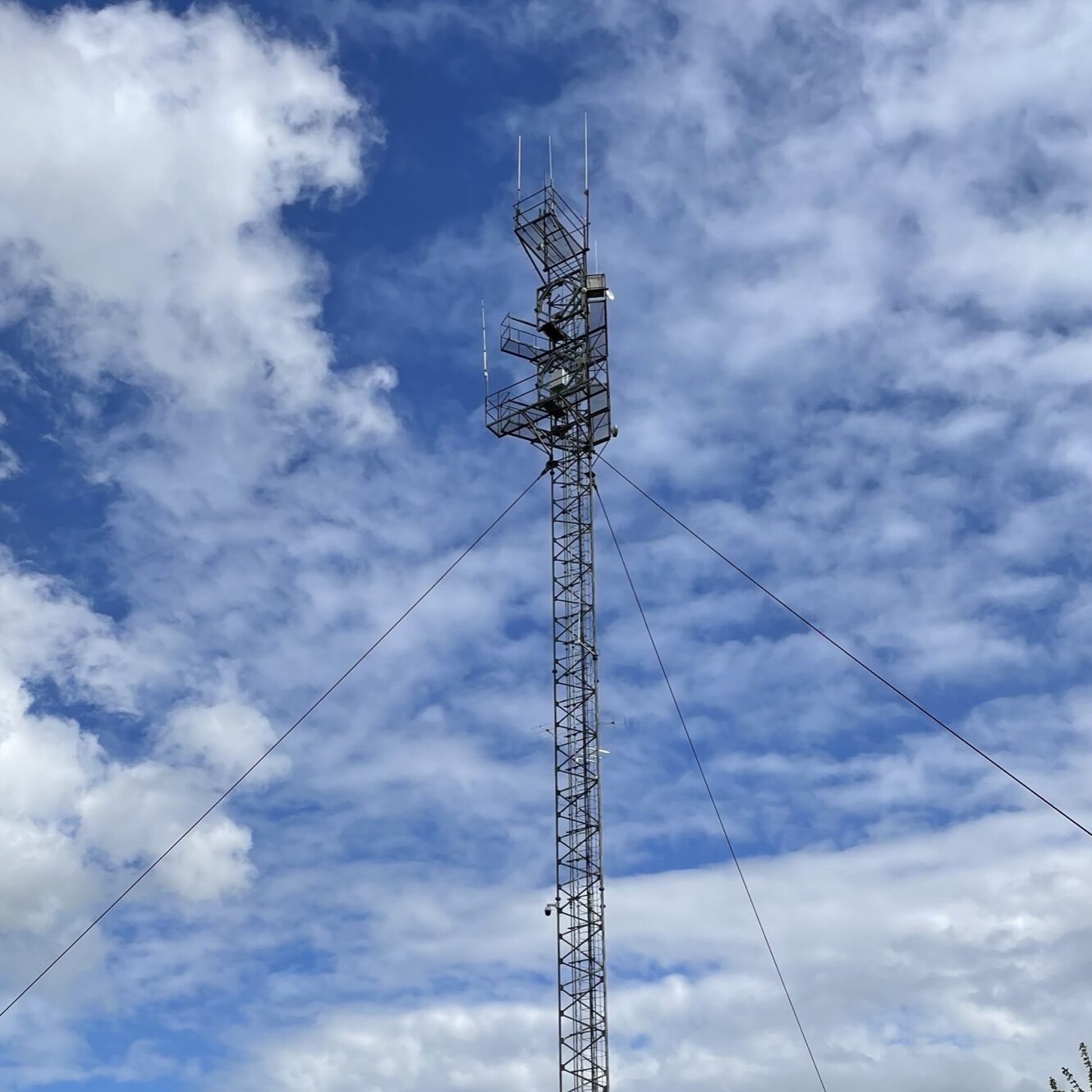 OZ1FYR is located in a former military tower at Torphøj in central part of Jylland, JO45QU. Tower is 50m height, antennas are located in 30m AGL.
Place for OZ1FYR is provided by landlord OZ7CE Christian.

To achieve omnidirectional spreading, I choose to use 3 x 3 element yagis, one on each corner of the tower.
Chosen antennas are design DK7ZB type 12.5 ohm.
Boom length is 80cm, gain is 7.2 dbd
See more at DK7ZB website.

Feed from transmitter is divided in 3 by using a quarter wave power splitter type 1C.
See more at DK7ZB website.
Feed from transmitter is RG214

Transmitter is a GPS locked RFzero followed by a Mitsubishi 8W PA block.
Power supply is a small Meanwell switch mode type.
All chosen to ensure low power consumption, in this case only 21W @ 230V grid.
Beacon is build in a small repeater casing from TP radio, plenty of room, and good large heat sink for the power block. -no fan needed to keep everything cooled down.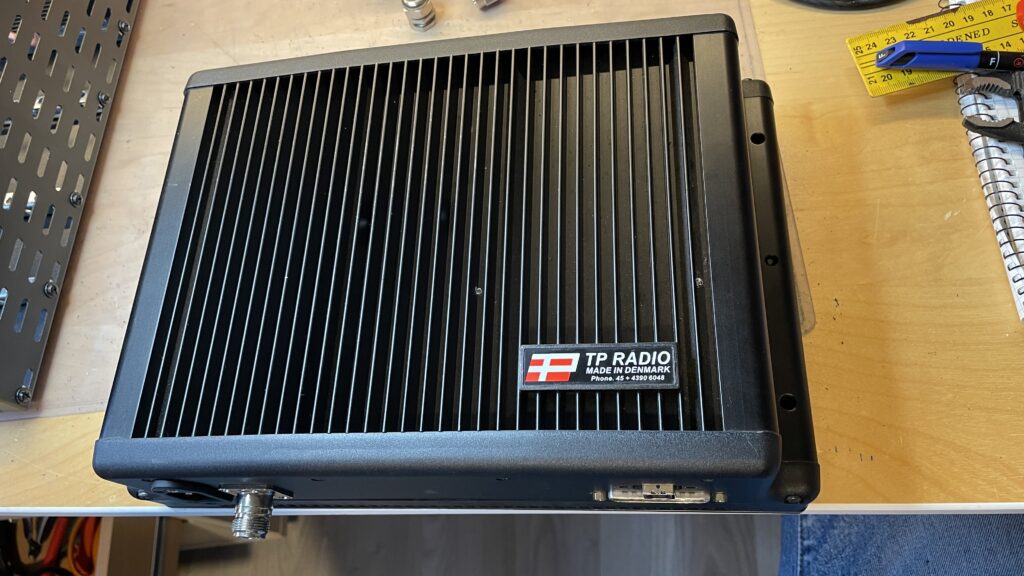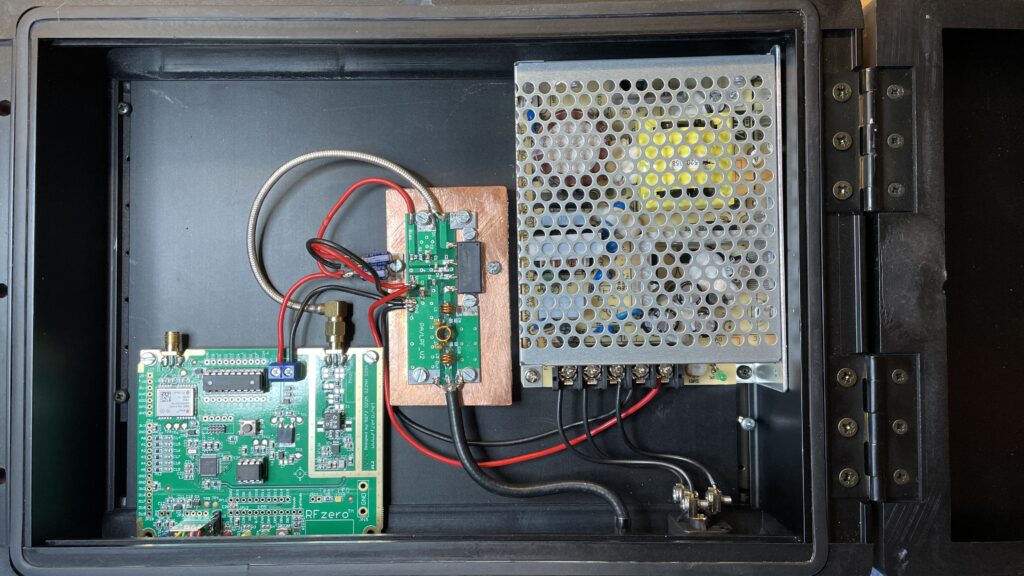 Filters have to be good, as OZ1FYR is sharing tower with 50 – 70 -144 – 432 MHz repeaters and a 144MHz APRS node. To make that possible, I have used a cavity Band Pass filter in combination with two cavity suction filters.
All adjusted for optimal data by OZ5THY team.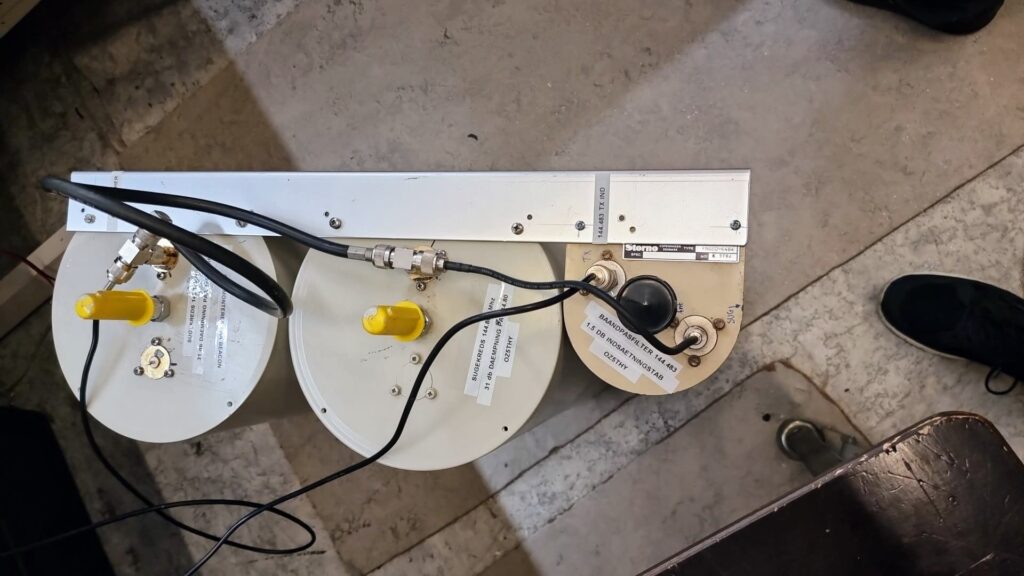 To save energy and money, OZ1FYR is OFFLINE 02:00-09:30 UTC, except weekends.

See also https://www.beaconspot.uk for further information about OZ1FYR.

I hope OZ1FYR can be valuable for DX and propagation interested radio amateurs, and a good supplement to the other radio beacons in Denmark.

OZ3Z
Anders